Esplanade Tranquille's Outdoor Skating Rink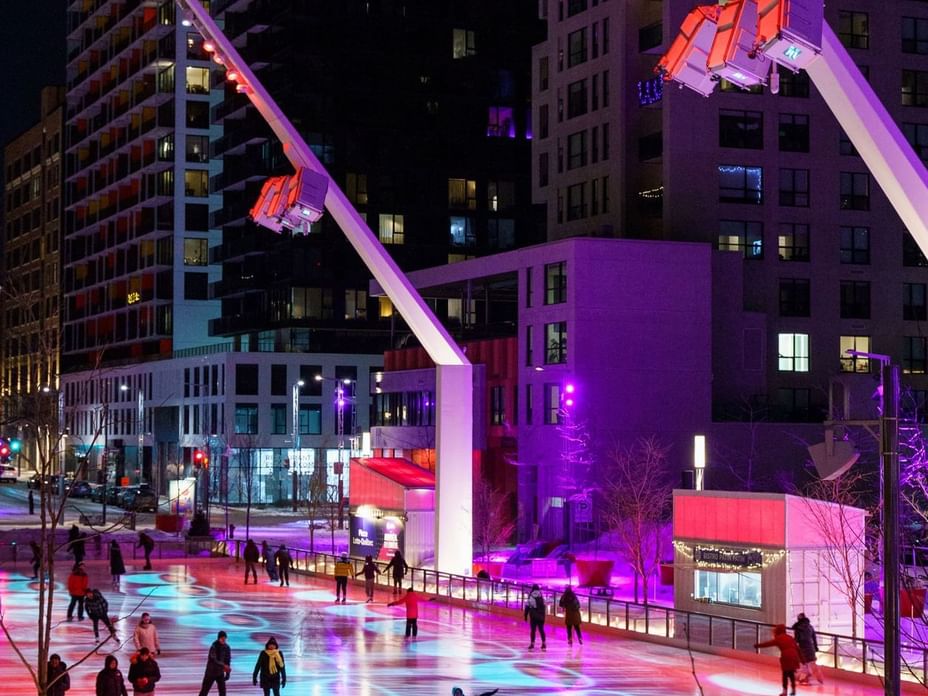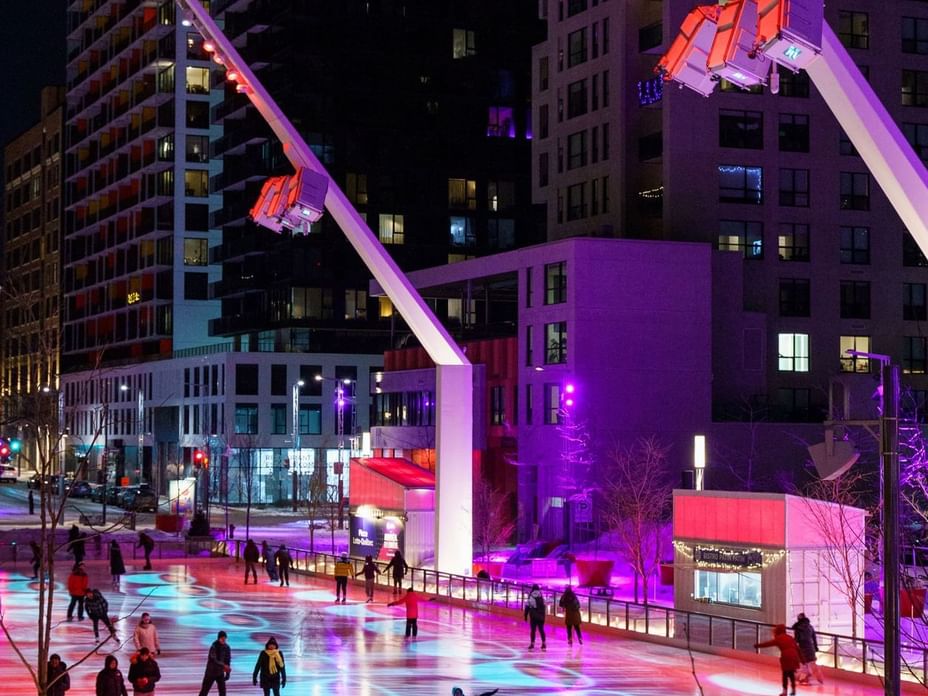 Whether you're visiting on your own, with friends, family or on a date, the outdoor skating rink is the perfect activity for an enchanting evening. The lights and music create a magical atmosphere, you'll feel like you're starring in your very own fairy tale. The skating rinks is located just outside the Place des Arts metro station, you can't miss it!
The skating rink opens on November 15th and will be open for the winter season, weather permitting.
From Sunday to Wednesday: 9am to 10pm
Thursday to Saturday: 9am to 11pm
The rink access is free, and you'll find a skate-rental counter on-site